Visit www.AirNow.gov to see a more detailed current Air Quality Index (AQI)!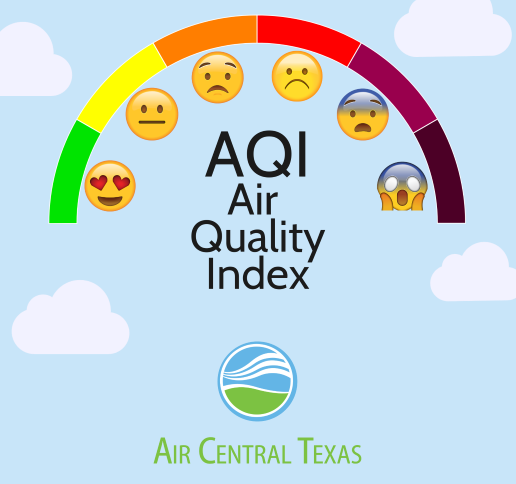 The U.S. EPA AirNow program is the national repository of real time air quality data and forecasts for the United States. AirNow is the vehicle for providing timely Air Quality Index (AQI) information to the public, media outlets, other federal agencies and their applications, and to the research community. Information that you can find on AirNow includes;
Year round 24/7 coverage delivers real-time data (ozone & particle pollution) for 50 states, 6 Canadian provinces and 24 U.S. national parks
Next-day Air Quality Index (AQI) forecasts for over 400 cities in the summer and 300 cities year-round
State-of-the-science information about air pollution health effects
What is the Air Quality Index (AQI)?
EPA establishes an AQI for five major air pollutants regulated by the Clean Air Act. Each of these pollutants has a national air quality standard set by EPA to protect public health:
ground-level ozone
particle pollution (also known as particulate matter, including PM2.5 and PM10)
carbon monoxide
sulfur dioxide
nitrogen dioxide
Everyday the Air Quality Index (AQI) tells you how clean or polluted your outdoor air is, along with associated health effects that may be of concern. The AQI translates air quality data into numbers and colors that help people understand when to take action to protect their health.
"Sensitive groups" for air pollution include children and teenagers, senior citizens, adults with respiratory or cardiac illnesses, and adults who are active outdoors such as outdoor workers.
See your Current AQI
AQI Forecasts
Like the weather, a forecast is created for the AQI for the next few days. You can see the current AQI forecasts at AirNow.gov when you input your location or through the TCEQ to see the forecast for Texas regions. The forecast is helpful so that you can plan accordingly if you're sensitive to poor air quality.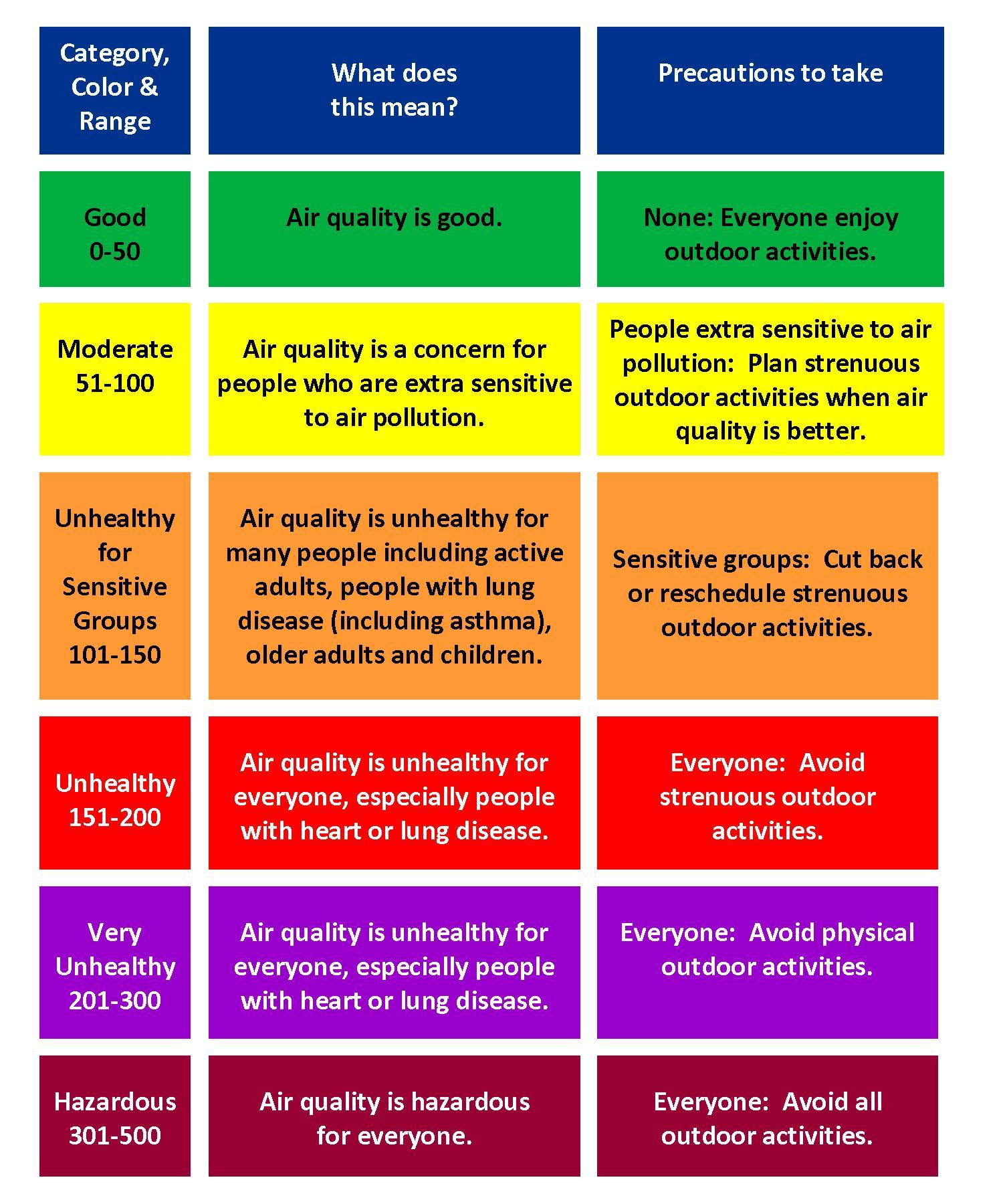 Actions to Reduce Your Exposure to Air Pollution and Steps to Improve Air Quality
Before you get out and about, visit AirNow.gov to check air pollution levels in your community. This is especially important if someone in your family belongs to a group that is more sensitive to air pollution, such as children, older adults, and those with heart or lung problems.
When ozone or particle pollution levels reach unhealthy levels, you and others in your community can reduce air pollution. Check out the EPA's Guides for Ozone and Particulate Matter Pollution. These guides provide ways to protect your health when pollution reaches unhealthy levels.
EPA Guide for Schools - This guide provides ways to keep children active while protecting their health when air pollution reaches unhealthy levels.