Air Quality Resources for Parents, Educators, and Kids
Statistics on Kids and Air Quality:
In 2013, 20-26% of kids in high school in Texas had been told by a doctor at some point in their lives that they had asthma, according to the Texas Youth Risk Behavior Survey
The same survey showed that 43-53% of kids in high school in Texas reported being physically active for more than 60 minutes on five out of the last seven days, and 25-38% reported being physically active for more than 60 minutes every day of the week
42-64% of high school kids in Texas play on a sports team
Air Central Texas (ACT) is encouraging parents and guardians of children, and other residents responsible for children in any kind of professional capacity (such as school nurses, coaches, etc.) to make sure to Be Air Aware to reduce their children's exposure, particularly if they have asthma or other chronic respiratory diseases. You can help stay Air Aware by:
Make sure your children's school administration and coaches check air quality forecasts and have a plan in place to limit air pollution exposure when air quality is forecast to be "Moderate" or worse
Information for Parents
All children, including teenagers, are considered a "sensitive" group for air pollution and could experience health impacts on days when air pollution is considered "unhealthy for sensitive groups." Children with asthma are even more vulnerable to health problems caused by air pollution. Children are at higher risk from air pollution because their lungs are still developing, they are more likely to have asthma, which may be aggravated by exposure to air pollution, and often play outdoors.
In 2015, there were 150 days when air pollution levels in Central Texas were "Moderate" or worse, based on the Air Quality Index (AQI).
Between April and October 2015, over 50% of days had air pollution that was Moderate or worse.
On twelve of days in 2015, air pollution levels were high enough to be considered "unhealthy" for sensitive groups, which include children, teenagers, seniors, and adults with lung diseases.
Combined, these "sensitive groups" make up about 40% of the population in Central Texas.
Children with asthma can be especially sensitive to air pollution, which can trigger asthma attacks.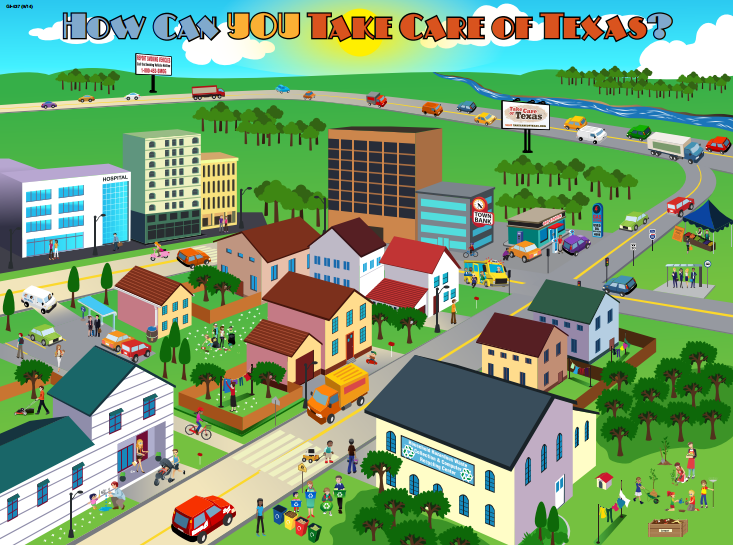 Activites for Kids