Where's your AQI Coming From?
Learn how AirNow's work has helped to keep us air aware by providing daily air quality levels through the Air Quality Index (AQI).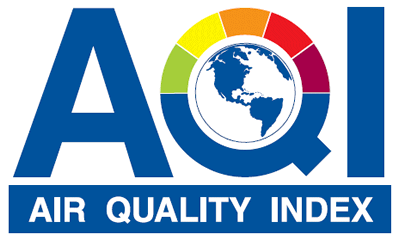 The Environmental Protection Agency's 'AirNow' program has been around for 20 years to provide the public with accessible and easy to understand information about their air quality conditions.
What is the AirNow Program?
The U.S. EPA AirNow program is the national repository of real time air quality data and forecasts for the United States. AirNow is the vehicle for providing timely Air Quality Index (AQI) information to the public, media outlets, other federal agencies and their applications, and to the research community. Information that you can find on AirNow includes;
Year round 24/7 coverage delivers real-time data (ozone & particle pollution) for 50 states, 6 Canadian provinces and 24 U.S. national parks
Next-day Air Quality Index (AQI) forecasts for over 400 cities in the summer and 300 cities year-round
State-of-the-science information about air pollution health effects
How Does AirNow Work?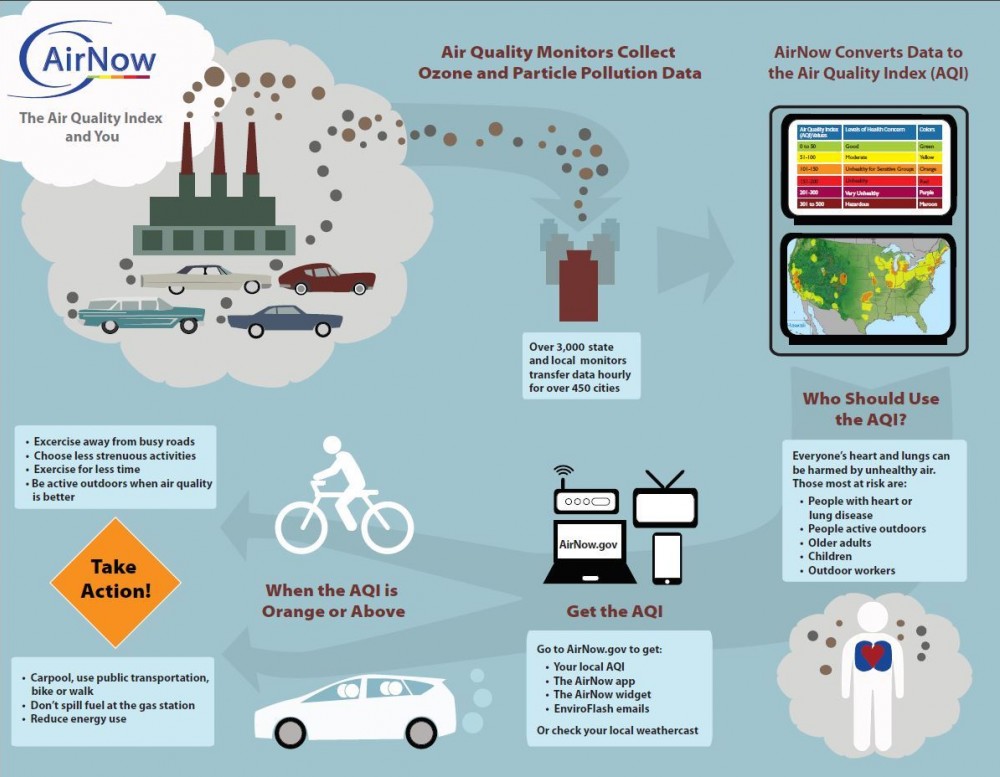 The figure above illustrates in general how the AirNow program works.
Air Quality Monitors collected at local air quality monitors around the country - Visit the Capital Area Council of Governments to learn more about the monitors in the Austin-Round Rock region.
The AirNow Program coverts the monitor data into an Air Quality Index (AQI).
The AQI will advise the public on what actions they should take to reduce expose to polluted air.
What is the Air Quality Index (AQI)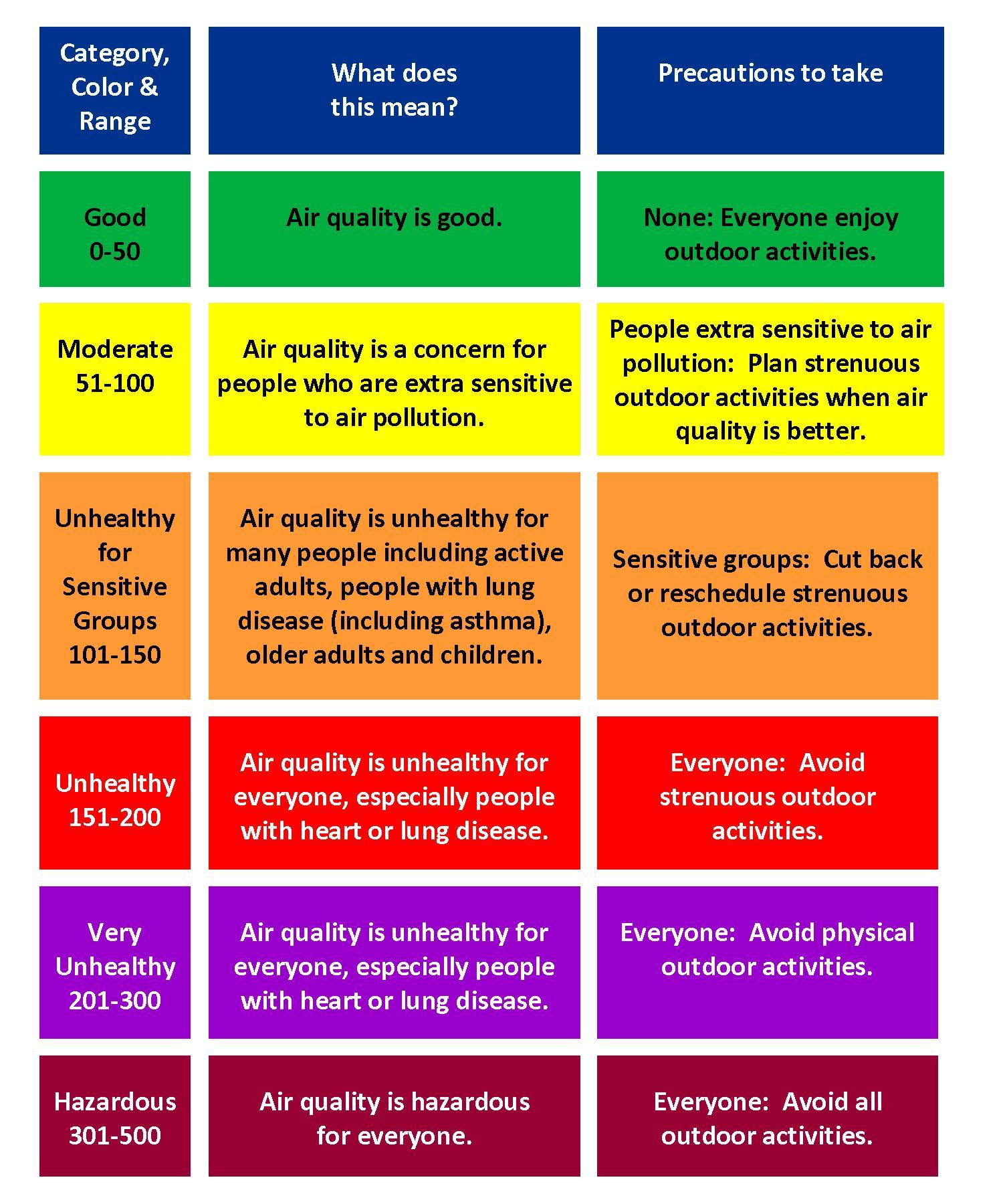 Everyday the Air Quality Index (AQI) tells you how clean or polluted your outdoor air is, along with associated health effects that may be of concern. The AQI translates air quality data into numbers and colors that help people understand when to take action to protect their health.
You can get the AQI in different ways:
AirNow offers daily AQI conditions for over 400 cities:
Other AirNow Offerings
Flag Program: Schools, organizations, and the community know the daily air quality conditions by using colored flags.
AirNow Tech & API: Password-protected portals that allow state and local agencies and other researchers to submit and track air quality data.
AirNow International: A separate, international version of AirNow that allows interested countries to better manage their air quality data.