Air Quality Around the World
Air quality in central Texas may not be perfect but it is important for us to reflect on how far we have come and compare our outdoor air condition with other countries around the world. In 2014, the World Health Organization (WHO) estimated that 92% of the world's population lived in an area that did not meet WHO air quality guidelines. WHO also estimates that outdoor air pollution was estimated to cause 3 million premature deaths worldwide and of those premature deaths 88% of those people were in low and/or middle - income countries. A study published in 2013 by researchers from MIT's Laboratory for Aviation and the Environment estimated that there are 200,000 premature deaths due to air pollutions in the United States.
Check out the interactive map below to compare PM2.5 levels around the globe, you can hover over data points to view more detail and zoom in or out to get a better view of the map.
Air Quality Forecasting Around the World
Air Now can provide you with the current and forecasted air quality conditions in most of the United States and Puerto Rico but if you are traveling abroad knowing where to get your air quality forecast could be more complicated. When traveling internationally check out some of the websites and mobile apps below, they can provide you with valuable air quality information to help you stay 'Air Aware".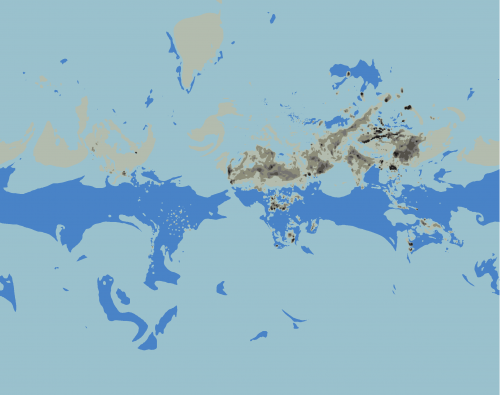 Plume Air Report - The Plume Air Report informs you in real time about the pollution levels of cities around the world. It provides you tailor-made recommendations on the best time to do your favorite activity without getting overexposed to pollution. And it works pretty much everywhere! Currently, they provide reports for over 200 cities worldwide. Check out the website or download the iOS or Andriod applications.
AQICN - provides real-time information for more than 50 countries in the world. Check out the widget below for an example of the air quality information that the website can provide.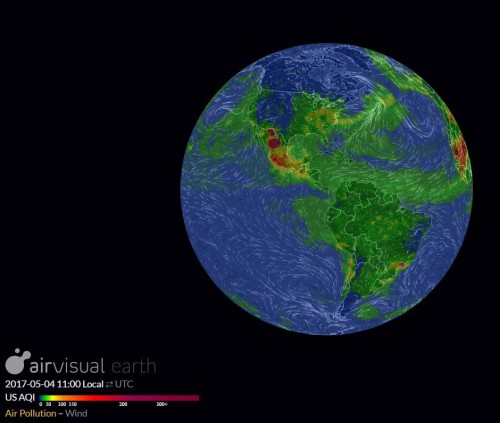 Air Visual - displays immediate pollution data on a 3D globe's surface, allowing the viewer to see the shifting movements of PM2.5 pollution across countries and populations, you can watch how this interacts with a hypnotic display of weather patterns. The interactive map allows you to spin the globe, zoom in and out, and toggle between combined PM2.5 and weather data, and just wind patterns alone. Track the different AQI levels across the planet at a glance via the globe's colour-coded heatmapping.
Last year, over one-fifth of all U.S. citizens spent significant time abroad. In the past, when U.S. citizens were overseas, they did not have ready access to air quality data. Today, thanks to a partnership between the U.S. Department of State and EPA, AirNow reaches beyond our borders to provide air quality data for Americans living and traveling abroad. This service begins with the installation and operation of state-of–the-art air monitors at U.S. embassies and consulates. Currently, 34 such posts have such monitors – made in the USA – providing hourly data to anyone who wants it. More are on the way – a total of 54 monitors are expected to be installed by August 2019.
By bringing in high quality equipment, and by following data collection and reporting criteria used in the United States, these embassies and consulates provide Americans overseas with air quality information that is based on the Air Quality Index (AQI) used in the United States. (Several other countries and institutions have created their own air quality indices; U.S. embassies and consulates use the U.S. AQI, because it is based on U.S. air quality standards and supporting health information.) The rigorous monitoring and reporting approach the embassies and consulates use also serves as an objective model for foreign audiences, spurring local action to address air quality issues.