Participatory science, also known as "citizen science" or "community science," is an expansive field where the public contributes to scientific knowledge and understanding. Ordinary people participate in projects, collect data, and share information to help better understand environmental concerns happening in their communities, such as soil contamination, microplastic pollution, and environmental justice issues. Sensors are one tool that community members can use to monitor the air quality in their area and help them Be Air Aware & Prepared!
What are Air Quality Sensors
Air Quality Sensors are devices that detect and measure specific chemical/pollutants in the air, these devices can have many use cases like monitoring indoor air quality, outdoor air quality or portable sensors that can be moved around frequently.
Air pollution sensors are still in an early stage of technological development, and many sensors have not yet been evaluated to determine the accuracy of their measurements. Sensor performance requirements differ according to the application. The quality of a measurement is dictated by the basic performance of the sensor, the way the sensor is operated, and the way its measurements are analyzed. Understanding the strengths and limitations of an air sensor is important in making sure the data collected is useful for the intended purpose.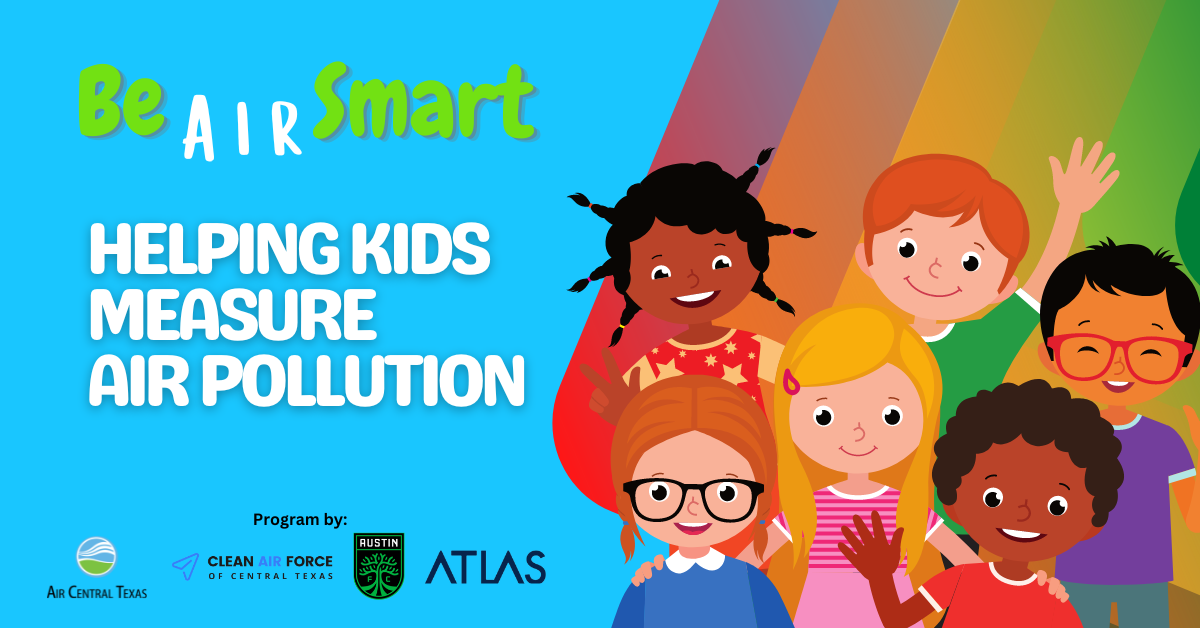 Be Air Smart
One of the best ways you can get involved is by participating the Be Air Smart program! This program empowers children, one of the most sensitive groups to air pollution, with the tools to better understand air quality by using a hyper-local outdoor particulate matter (PM) sensor that provides real-time information on air quality conditions.
Our ideal partners would be Schools, Libraries, Youth Education Organizations, Children's Hospitals, Clinics, and Daycares/After-School Programs located within the Austin-Round Rock-Georgetown MSA (Bastrop, Caldwell, Hays, Travis, and Williamson counties).
About the Sensors
The Be Air Smart program uses PurpleAir© sensors that provide real-time PM concentrations with built-in Wi-Fi that enables the device to transmit data to the PurpleAir map, where it is stored and made publicly available online. At a minimum you will need:
Secure Location Outdoors
Stable Power Source
Reliable Wi-Fi Connect
The following video provides more information on the sensor and gives tips for installation.
Potential Sensor Use Cases
Environmental Education & Awareness
Provide children and parents with a tool to better understand the air they breathe
Create projects for students to become familiar with air quality
Educate students on the importance of caring for their environment.
Environmental Health
Learn if there is a quality issue and take steps to improve it
Measure PM levels at your location to better understand when PM levels are higher or lower
Study PM levels over time – Learn if PM levels are improving or deteriorating
EPA's Air Sensor Toolbox
Check out EPA's Air Sensor Toolbox. The toolbox provides the latest science on the performance, operation, and use of air sensor monitoring systems for technology developers, air quality managers, citizen scientists, and the public. The EPA is involved in the advancement of air sensor technology, including performance evaluations of sensor devices and best practices for effectively using sensors.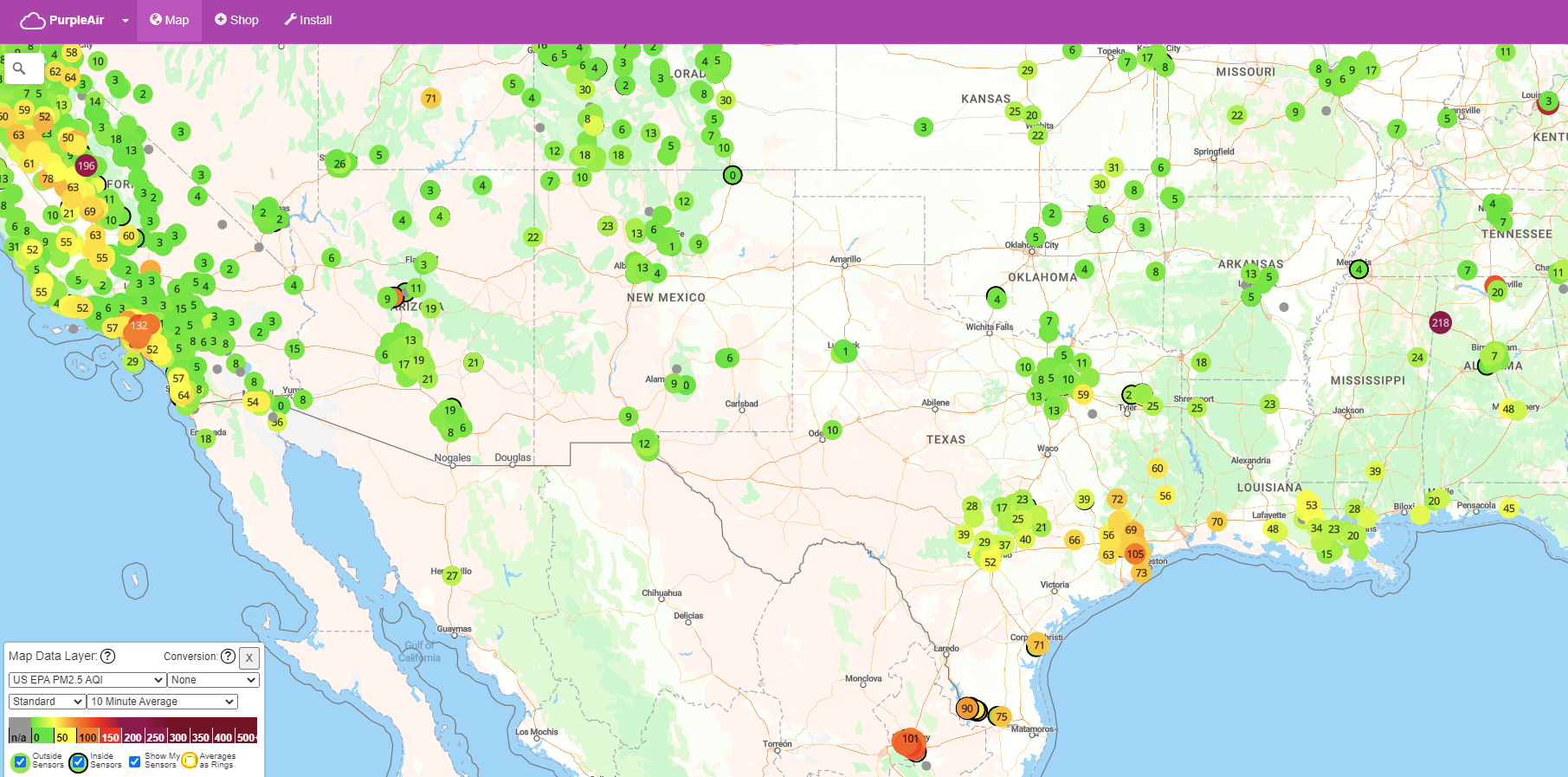 PurpleAir Particulate Matter Sensors
One of the most popular sensors on the market is the PurpleAir sensors which measure particulate matter. The PurpleAir sensors use a new generation of laser particle counters to provide real-time measurement of PM1.0, PM2.5 and PM10. PurpleAir sensors are easy to install and only require a power outlet and WiFi. They use WiFi to report in real time to the PurpleAir map.
There are many PurpleAir sensors installed in the Central Texas Region. The data is displayed using the Air Quality Index (AQi). View the current map of PurpleAir Particulate Matter sensor data in the region.
Air Sensors: Regulatory Data and Sensor Data Quality
The video below introduces the kinds of outdoor air quality data that are collected by EPA, states and tribes and how the data compares to individual air sensor data.
Air Sensors: Sources of Air Quality Information
The video below describes the advantages and limitations of different types of air quality measurement and information technology that include air sensors, satellites or computer modeling and how to interpret the data from air sensors.